A few weeks ago, my husband and I decided to face our fears and go out to dinner. As a family.

Now. Our kids have energy. And I mean en.er.gy. They have a hard time staying in their seat for the entire length of a meal. We're still working on using our forks instead of our hands to eat, for pete's sake. But, we want them to learn to act as civilized beings rather than animals, so we took the bull by the horns and we went out. To Denny's. And everything went well... because we didn't try to take them to a fancy schmancy place. We took them somewhere they blended in.

I think the same goes for formal events like concerts and weddings. As a musician, I perform a lot. And my 8 year old is just beginning to attend some of my concerts. We made sure she was ready to sit still and listen and appreciate where she was before bringing her. She will also be accompanying my husband and I this summer to her first wedding. Our middle two boys (ages 2 and 4) will not be attending, because they are simply not ready for such an event. It has less to do with their age than it does their temperament, however. Because I have seen some very well mannered toddlers. Some parents are lucky that way!

When my mother passed away 3 years ago, I got a sitter for my children during the ceremony. They attended the viewing and the burial, but the ceremony, which was more formal and quiet, not to mention very emotional for me, was no place for toddlers.

Church, I think, is different. I believe that is one place where children should learn, as soon as possible, how to govern themselves. I am LDS, so the set up we have is an hour long sacrament meeting (where our primary worship takes place, as a family), followed by 2 hours of instructional classes, geared towards the men, the women, and the children ages 18 months and up, respectively. Do they fidget during sacrament meeting? Yes. Do they cry? Sometimes. Do I feel, at times, like I got nothing out of it? Yes. But sometimes effort alone is enough. Do I let them run amok? No. It is simply a teaching experience, and I believe that church, as with some other things, is going to be a sacrifice from time to time on behalf of my children's welfare.

These days, there are many great opportunities for families to attend special events geared specifically towards little children. The environment is such that there can be noise, without concern over disturbing those around you... concerts and movies in the park, and children's museums, for instance. I really applaud the emergence of these opportunties, because they are enriching, and nobody wants to forego cultural experiences for the entirety of parenthood. Nor do they want to deny their children of the learning experiences they provide. So we need not feel like we're excluded from the finer things in life just because we are parents.

Back when we had our first child and could still afford to fly everywhere, we had a very unpleasant experience with a disgruntled passenger. He was travelling on business and wanted complete quiet so he could sleep. While I respected that he had a personal space not to be intruded upon, the air surrounding us was to be shared equally, and I could not tape and bind my child to her seat to assure that she made nary a peep or giggle. So I do believe that tolerance for children in some grown up places needs to be encouraged and learned. I'd even go so far to say out with the "children should be seen and not heard" mindset! But there is definitely a time and a place for children, and parents have a responsibility to consider carefully their readiness for social events, as well as to prepare them.

*Everyone participating sign Mr. Linky down there and leave a comment. Then go on over to Seeds From My Garden! Here, again, is your choice of buttons for your post or your sidebar.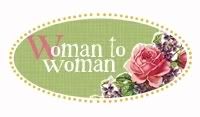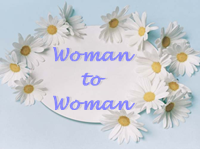 The html codes are available by email, or you can right click and save, host image through photobucket or flickr, and paste the html code generated by the host site in your template (changing the url to link to mine or

Morning Glory's blog

, of course).