Last week I gave my 3 year old the surprise of her life by taking her to Disney World. She's going through the princess phase, so this was a huge deal for her (and me, I was on the verge of tears watching her take it all in). We had a wonderful time, it was very hot, and we got caught in a downpour our 2nd night there, but we had so much fun. Fortunately I have a cousin with a daughter Sasha's age that lives in Orlando, so we all went together and breezed through the parks and rides due to their familiarity with everything. Otherwise I might not have been able to pack as much in as I did!

Here are some pictures!

Sasha and Angelina looking at their matching shoes... and ready to leave for the park!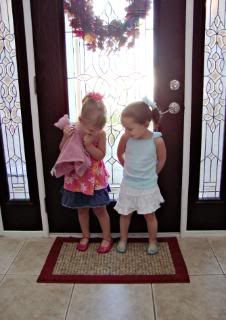 First stop, the carousel! Look how happy she is. :)




Listening to Belle tell her story...




... and then getting her autograph!




Posing with the teapots by the Mad Hatter Tea Cup ride.




Alas, she meets the princesses!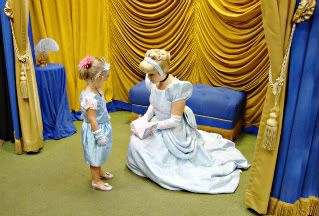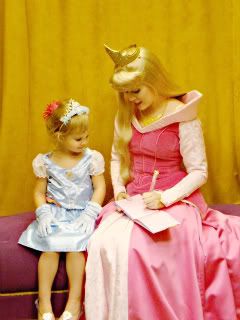 We waited a while to meet Ariel, and it was very dark so the pictures were awful. But she sure is cute in her Ariel costume!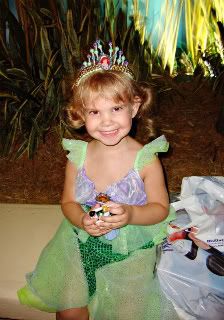 She was in awe of Cinderella's castle.




Day 2, not as many pictures, but we HAD to go back on the carousel!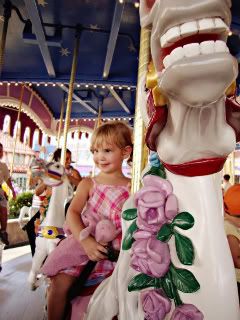 So tired... (and hot, and sweaty...)




I enjoyed spending this one-on-one time with my "baby"!