(In case you hadn't noticed) Here's a few fun ideas I've recently used in our new house, and thought I'd share them with all of you! (For more pictures and ideas go to http://southgadwall.blogspot.com/)


I've always hated these oversized window ledges they put above the front door. What an awkward area to decorate! I remember asking our builder if they could just "leave it out", along with all the niches and extra frou frou stuff. He thought I was crazy. Anyway, after much anguish this is what I came up with for ours, and I rather like it now: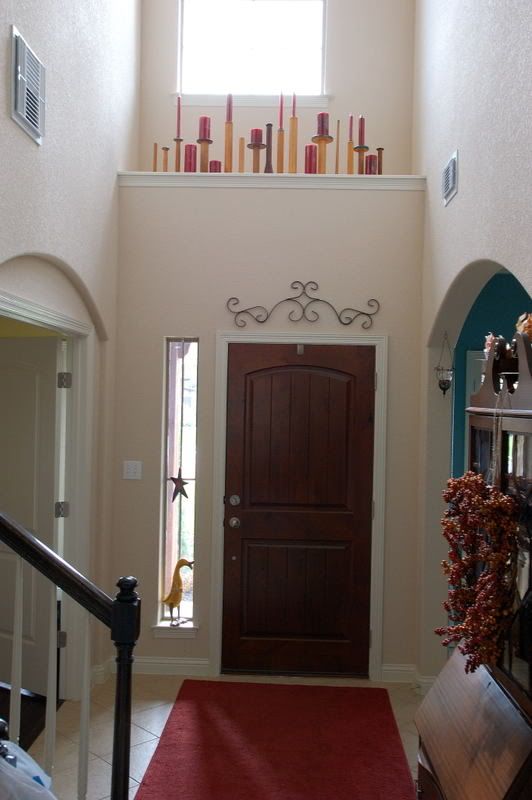 I began collecting these bobbins several years ago, and the idea to use them as candle holders came from my mother-in-law who is an interior designer. I figure I can add little pumpkins up for Fall, evergreen branches for Christmas... I'm going to enjoy being creative with it. :)

I am to ribbon what a seamstress is to fabric. It excites me with all it's great uses - little girls' hair, wrapping, picture hooks, napkin rings, it's uses are endless. So I save every scrap! To keep it all organized and to show it off in a fun way I keep mine in a large jar. Each piece is wrapped around an old clothes pin and secured with a straight pin. I can't take credit for the cute storage idea, I stole it from a friend in the area. But I love it! Here it is on top of my craft armoire in the office: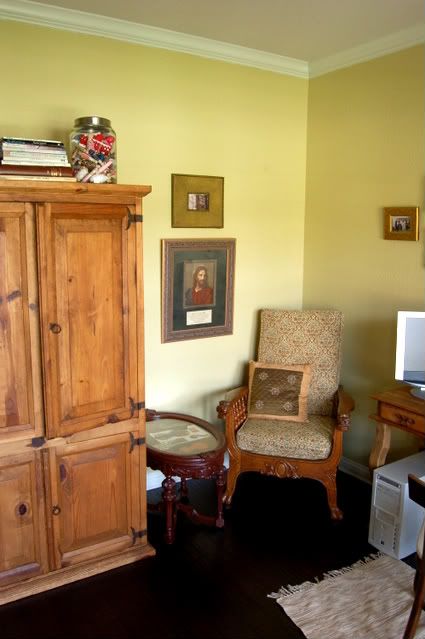 I am anti-matchy. I don't like for things to look too well put together, I love a good piece de resistance in a room, I avoid "sets" of furniture, etc. I love knobs. Especially one-of-a-kind. Seriously this is one of the things I've been msot excited about for our house - finding fun knobs for all of our cabinetry! Lol. I stumbled upon these at one of my favorite craft stores, Hobby Lobby. They didn't have enough of one kind of knob, but they all went together so beautifully I didn't care. They have an aged look to them, some are big and chunky (more like door knobs), some are small, all are unique.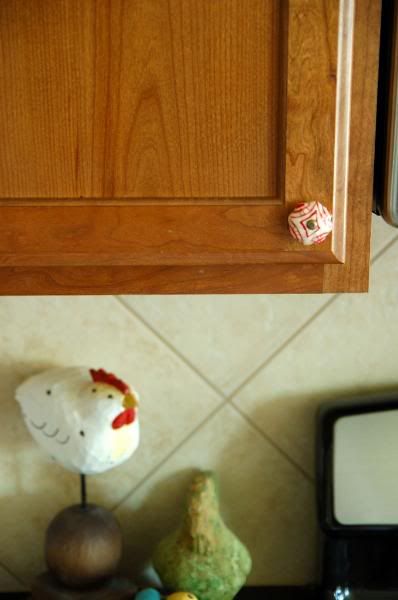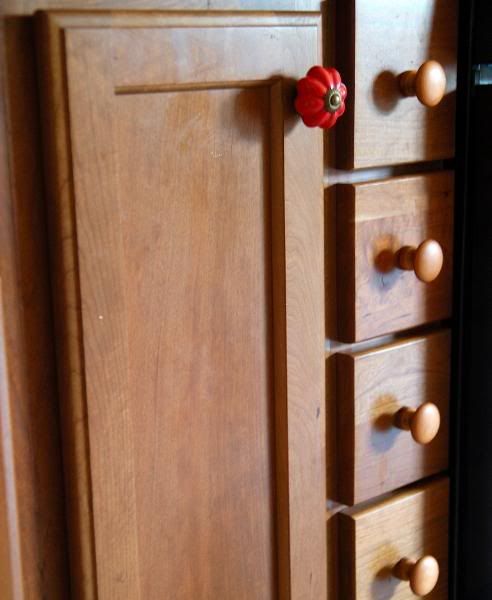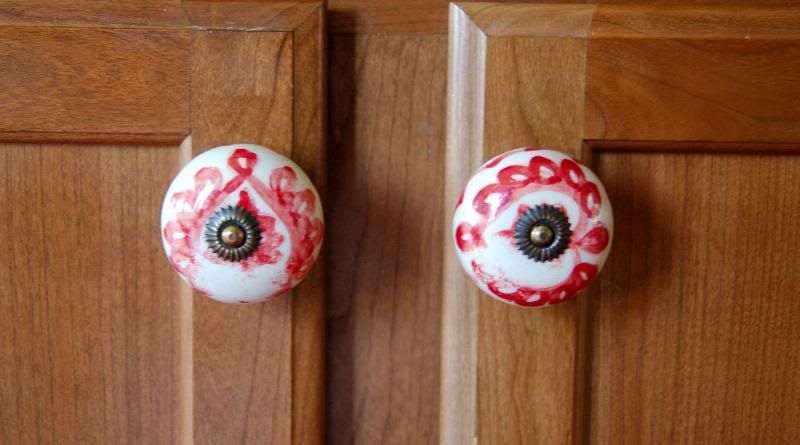 So hopefully there are a few ideas some of you might enjoy using. I love swapping ideas, yours are always welcome to me!