I've been stringing a lot of things this month! I love garlands and banners for the holidays...
This garland was made using a pack of vase fillers from Target, as well as some fun pumpkins I bought in my grocery store's floral department, and cinnamon sticks.
I used thin, thin twine to string everything. Looks like this:
Tied a fun pleated ribbon onto each end...
Didn't take me long at all! So go whip one up for yourself!
Linking up: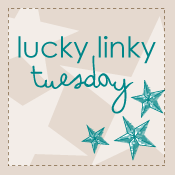 PS - I've got another giveaway coming up! Stay tuned!!!
PPS - My friend Kierste from
Brown Paper Packages
is having a giveaway for a $50 gift certificate from the Vintage Pearl! Go enter!!!