Give me babies any day, but 2-5 year olds can be really complicated little people. The toddler/preschool age has been a real challenge around here. I'm sure you're all saying to yourselves, "No, really? Toddlers? Difficult?" Lol. But on top of the usual challenges of exerting their independence and testing boundaries, etc., etc., etc. our children have had issues with communication (delayed speech), sensory dysfunction and body awareness.

Both of my boys have energy in excess. They do not walk. Anywhere. Not from one room to the next even. Because of their need for constant sensory input, they also run into things, and people. Purposely. It feels good to them. We give lots and lots of big bear hugs in this house. They are very soothing and very calming. We wrestle, we tickle, we have lots of pillow fights. The boys prefer to sleep under heavy blankets, even in the summer time. They have "chewys" to wear around the neck for that impulsive need to bite on something.

They are both in occupational therapy once a week, although my oldest son is also attending a specialized preschool program in which he also receives speech and physical therapy. He was born 5 weeks early and has struggled in some aspect or another since the day he was born. Sweetest child in the world, yet he has an extremely difficult time controlling his impulses - which range from talking out of turn to inadvertently kicking his neighbor.

He is currently being treated for ADHD as well. Given his age, my husband and I have taken no further action than added therapy. "If it ain't broke, don't fix it" is my mantra. And so far, he is not developmentally delayed, so we're faring well enough for now. He will be in Kindergarten next year and we will see then, I am sure, the legitimacy of his diagnosis. But for now, we are hitting the therapy hard and are seeing progress.

My younger son has a condition called right side asymmetry, a form of hemiplegia. Which means the right side of his body is significantly weaker than the left. He is not restricted by it much, except for lack of coordination. Consequently, he is rarely bruise free. And always frustrated. But he runs and jumps the same as any other 2 year old boy. He doesn't let it stop him whatsoever, and in fact tries prove himself to other little boys his age.

The issues my sons face make it very difficult to manage them 100% of the time, particularly in the unknown of the public eye. On one hand, they completely understand right and wrong and what is proper behavior. They just need constant reminding. On the other hand, they are not entirely capable of controlling all their impulses. And those impulses are often heightened by unfamiliar situations: meeting new people, having to wait in lines, crowds. There are a lot of situations that cause nervousness in them, and that usually manifests itself in outbursts and hyperactivity. I've walked out of the grocery store embarassed because my 2 year old screamed the whole time we were there. Or kicked the stranger's hand that reached out to squeeze his chubby cheeks, or pat his blond curly head.

Underneath these boys' fast moving bodies, however, are delicate, sensitive little souls that really try hard. So I struggle, often, with the impression we make.

I've had moments where I've really doubted my mothering skills, knowing full well that the issues I am dealing with are not a reflection on me. And I've had moments where I've been able to hold my head high, because I know I have to work harder with my children to get the same results as a lot of other moms.
I've cried myself to sleep at night wishing and praying for clearer answers.
The best one I've gotten is to love them.
And a lot of times, that's all I can do.

*Everyone participating sign Mr. Linky down there and leave a comment. Then go on over to Seeds From My Garden! Here, again, is your choice of buttons for your post or your sidebar.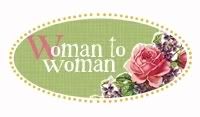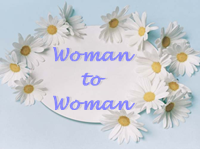 The html codes are available by email, or you can right click and save, host image through photobucket or flickr, and paste the html code generated by the host site in your template (changing the url to link to mine or Morning Glory's blog, of course).