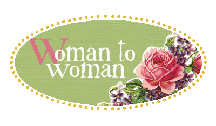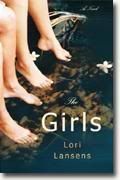 The Girls by Lori Lansens is a real page turner. Written so realistically that you forget that it is fiction, conjoined twins Rose and Ruby take turns sharing the intricacies of their life together as the oldest living craniopagus twins, striving to reach their 30th birthday.

Rose carries the main voice. She begins the "autobiography" almost exclusively, sharing the detailed story of their birth and their childhood with the generous Aunt Lovey and Uncle Stash. As her writings unfold, she invites Ruby to share her thoughts and feelings. Neither of them know what the other has written, although they do share certain instincts. But their differing perspectives provide interesting insight into the challenges they face together.

The girls are very different from one another. Rose is extremely intelligent. Her interests include reading, writing, and all things intellectual. Her sister Ruby is kind of a carefree sprit - likes to sing, and quite frankly is much more interested in celebrity gossip than the news. But they own themselves with a confidence that is inspiring.

Rose walks for the two of them. Because of Ruby's deformities and the fact that she is much smaller, Rose has to support her on her hip. Rose is very conscious of the fact that while she may have the working body, she is not as pleasant to look at as Ruby, known as the "pretty" one.

It is amazing to me how matter of fact the girls are about their lives. There is so much give and take between the two of them and it is not always fairly balanced. And although they work together like a well oiled machine, they are two very distinct women. This is obvious in their interpretation of certain events in their life. But the two viewpoints are necessary in capturing the whole picture of their experience, since one sees things plainly while the other is analytical.

Every turn of this story invokes a different emotion. It satisfies curiosity, it is humorous and it is heartfelt. There is mystery, there is love and there is tragedy. You've got to read it!

Visit more Woman to Woman participants who have linked up over at Morning Glory's blog!