I've had to keep my hands busy the past few days in order to prevent my mind from blowing. You know the feeling. The frenzy started with an idea for my niece's birthday, then led to Valentine's Day, and ended with some fun organizational ideas for my new house.

For my niece, a shabby vintage-looking drawing book. I received one similar to it from Zoe at Fresh Preserves for one of my boys: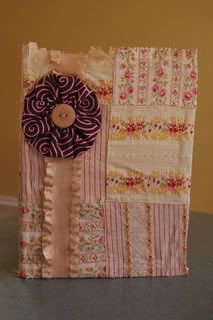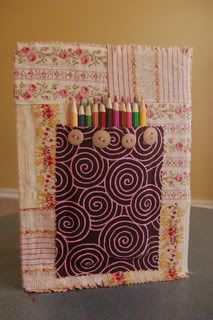 For Valentine's Day, a pint-sized purse filled with band-aids (see Family Fun) and treats that are sure to temper the tears:




We're building what's called a family planning center in the new house. I'm so excited to use it, but even more excited to accessorize it. And for such I made these file folders. I could make them all day long. I loved experimenting with various pattern on patterns. Ah, the many uses for scrapbook paper not related at all to scrapbooking. Love it! I've seen similar items sell for $$$ at places like See Jane Work, but it's ridiculous how cheaply you can make these for yourself. Too bad I am not a lawyer or something... I need an excuse to make about 100 more! Instead I'll probably think of other things to cover.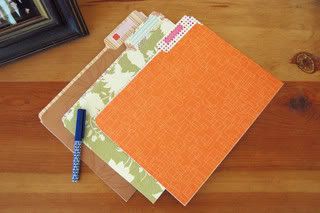 Oh yeah, here's a picture of my not-so-baby-anymore, er, baby. ;)